Air ionization is an effective air purification technology that can generate ozone if not properly controlled. So before buying an air ionizer, make sure it does not emit any ozone or other toxic substances!
How does it work?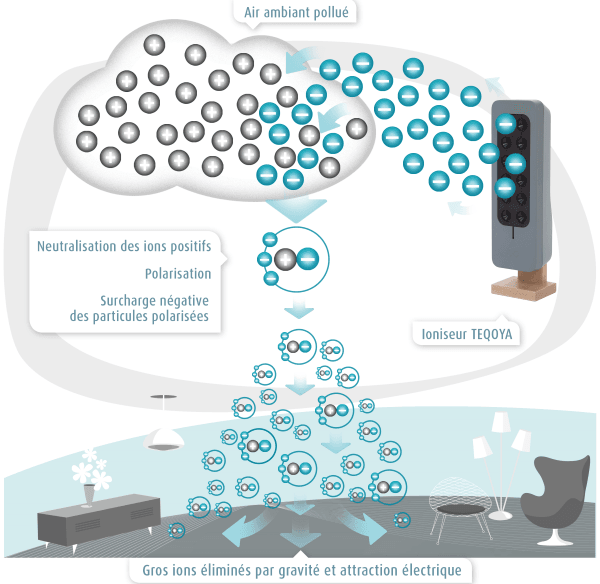 Ionisation is an air purification technology that generates large quantities of negative ions. These negative ions neutralize bacteria, viruses, dust, and particles in the indoor air. The particles are then attracted to the walls and floors, and thus eliminated from the air.
Healthy and safe air ionization!
Rest assured, the number of reactive oxygen species (including the superoxide ion) was measured at 5 cm from a TEQOYA ionizer, according to a protocol developed by the CERTAM laboratory with INSERM to measure the oxidizing potential of polluted air.
In conclusion: no ozone nor any other toxic substances are emitted. Thanks to its revolutionary and patented technology, TEQOYA develops air ionization solutions completely safe.